Macaroons have been a favorite for generations and traditionally made from almond paste flavored with rose water. But today, there is a wide variety of flavors available in macaroons. They are the perfect dessert to have in your kitchen and pop in your mouth whenever you crave sweets. Macaroons often get flavored with an egg white whipped into foam-like material, which gets further accented with sugar, and there is no flour. However, some recipes also use flour for the preparation. Making macaroons is easy enough if you have the basic concept of baking and dessert making. We are sharing a recipe of macaroons that are lightweight and have a chewy interior.
Baking Macaroons – Making The Perfect Recipes
There are two primary things that you must note while making macaroons. The first and foremost thing is the egg foam should get well beaten so that it is very voluminous. The batter for the cookies should have a perfect consistency and must be a little tight that does not get runny or spread around too much. A dollop of the batter on the pan should stand up without spreading everywhere. If it does, you may have to add more coconut and nuts.
Significant Challenges
The major challenge posed by macaroons in the making is they are difficult to pry off the pan. Hence, it is better to bake them on parchment or foil so that the cookies are intact and do not break while you are taking them off the pan. However, ensure the baking sheet sufficiently gets greased. With a thin spatula, you can easily pry off the cookies only when the cloth is moist enough. Use parchment and foil alternately to find out which works best for you. Make sure the cookies get sufficient time in the oven, or the centers will remain soft and uncooked.
The coconut macaroon recipe is by far the easiest one there is. If you are new to cooking, then you can start with this recipe and then proceed to the more complicated ones involving chocolates and fruits and more.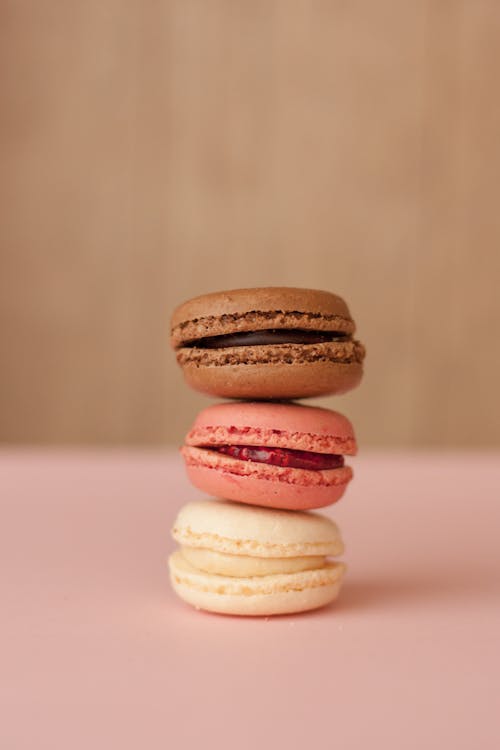 Baking Macaroons – Coconut Macaroons
To make a batch of coconut macaroons, you will need three large egg whites, half teaspoon vanilla or almond extract. You will also need one and a half cups of sugar powder—lastly, the main ingredient, which is one and a half cups of sweetened flaked coconut.
In a medium-sized bowl, start beating the egg white slowly and make foam till get has a glossy peak. Add the extract and the sugar into the foam and make sure it gets uniformly mixed into it without changing the consistency of the foam. Now with a rounded spoon, take a dollop of the butter and put it on a well-greased pan and bake for 15 minutes till they are light brown. Remove them immediately after done with a thin spatula.
Making macaroons at home is easy enough. If you can make the foam correctly, you can thoroughly make the dish anytime you want.
Now, you can easily bake macaroons at home using a quality baking tray. Check out the link below to complete your purchase and enjoy your favorite macaroon.
Macaroon Baking Pad – 48 pieces